Welcome to Boulevard

Logan Square's Neighborhood Bike Shop
Welcome to Boulevard
Logan Square's Neighborhood Bike Shop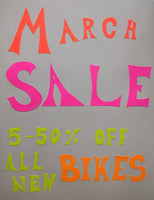 Dear Friends & Neighbors
The last few years have been a drought as far as bike availability. Not so any more! We are well stocked on hybrids, road bikes, gravel bikes, and stuff. Please help us make space for the spring rush of tune-ups. All bikes will be on sale, with some deep discounts on previous year models. Clothing, including winter hats, gloves, and booties also on sale.
Hours & Directions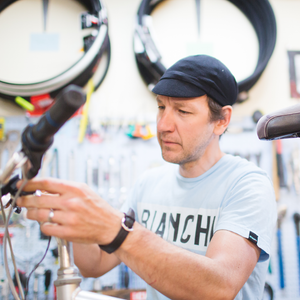 Friendly Service & Repair
We strive to keep everybody rolling. Whether it's a flat tire, ratty bartape, or worn brakes, we can turn the bike around to meet your schedule. Fall and winter, this might be same hour or day. Spring and summer, it will depend on our current workload. Stop in with your bike!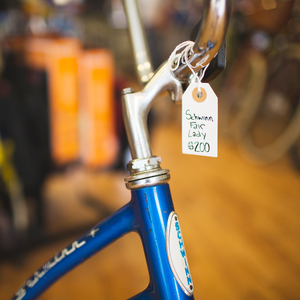 Cool Vintage Bikes & Parts
We have a nice collection of used Schwinns this autumn. Our inventory of used parts is really only to help us maintain older bikes. It is not for sale outright.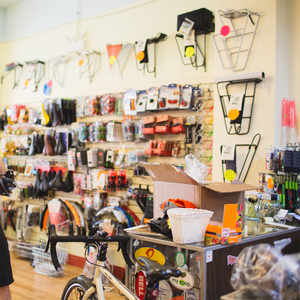 Huge Selection of Accessories
Lights, Bells, Action! We have lots of racks, fenders, and bags for commuters and cyclotourists alike. Generator, rechargable, and simple battery powered lights. Brooks saddles and bartape.
Location
Boulevard Bikes
2769 N Milwaukee Ave
Chicago, Illinois 60647
Monday 10-7
Tuesday 10-7
Wednesday 10-7
Thursday 10-8
Friday 10-6
Saturday 10-6
Sunday 12-5
Kevin was so friendly and welcoming. I would definitely recommend this shop.

Tracey via Yelp
...I must compliment their excellent turn around time, work quality and fair prices. 

Pat via Yelp
...It's nice to get that kind of intimate small business service by knowledgeable people like Kevin.

Ann via Yelp